Invite
D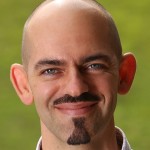 r. Jon Caldwell is an award-winning educator and trainer (Arnold P. Gold Foundation Humanism and Excellence in Teaching Award) who has been teaching non-professionals, students, therapists, and doctors for the past decade.  His eclectic educational and professional work history enables him to address diverse audiences and to make meaningful connections between disciplines that are often considered disparate.  In a manner that is both informative and accessible, he brings a true biopsychosocial approach to his subject matter, highlighting the intriguing intersection of developmental psychology, neuroscience and clinical experience.
Dr. Caldwell teaches about attachment theory, adult romantic relationships, emotion regulation, neuroscience of emotion regulation, childhood maltreatment, relational trauma, links between childhood maltreatment, attachment, and emotion regulation, treatment of childhood trauma, and mindfulness in psychotherapy.
If you are interested in inviting Dr. Caldwell to speak or teach at your event, please contact him here for more information.
Dr. Caldwell is also conducting REAC²H workshops at various locations around the world!  These scientifically based workshops are designed to help people understand how attachment difficulties in childhood can continue to affect them and their relationships as adults.  The REAC²H workshops facilitate the use of time-honored mindfulness techniques to bring awareness and compassion to the memories, beliefs, and emotions related to past relationships so that people can more fully connect with themselves and others.
Visit the Healing is in REAC²H website to learn more about this exciting opportunity or contact Dr. Caldwell directly if you would like to see him bring the REACH workshop to your group of 25 or more people.